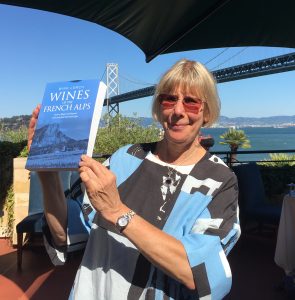 Wink Lorch's book, Wines of the French Alps: Savoie, Bugey and beyond with local food and travel tips can be ordered from Academie du Vin Library for shipping around the world.
For eBooks in the ePub format (for use on iPhones and other devices) order direct from this website or for the Kindle version order from Amazon.
If you prefer to buy the book from a retail store, check out the stockists page.
Awards for Wines of the French Alps
OIV Award 2020 – Wines and Territories category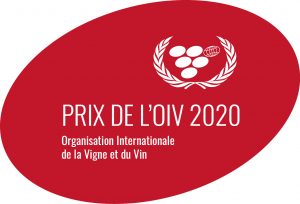 Shortlisted for Best Drink Book: André Simon Food and Drink book awards 2019
"Shortlisted for the 2019 André Simon Food & Drink Book Awards, Wines of the French Alps by Wink Lorch is very well researched, detailed and clearly a driven work of passion. It has lots about producers, and an is absolute 'must have' for even the geekiest of wine students. Wink has dedicated much of her life to the wines of this extraordinarily beautiful region, its producers and people shown in the depth and passion of this work of reference."
Dan Jago Drink Assessor, André Simon Awards 2019
About the book
After years hidden away in the craggy mountains, wines from Savoie and Bugey are now offered in restaurants and wine stores worldwide. Wink Lorch's second book tells the story of the men and women who make these characterful wines, how they have tamed the steep hillsides to plant the vines and mastered their unusual grape varieties.
Alongside almost 120 producer profiles, Wines of the French Alps: Savoie, Bugey and beyond summarizes the appellations, terroir, grapes, winegrowing and winemaking, and explores the history that has made these wines worthy of a place on the finest tables. It is a hefty tome of 384 pages with over 200 colour photographs by Mick Rock of Cephas and other professional photographers; it also includes 13 specially-commissioned maps and geological diagrams.
Wink Lorch, who has lived part-time in the French Alps for over two decades, drove across numerous Alpine passes and climbed countless steep vineyards to explore Savoie and its neighbouring wine regions – Bugey and Isère, and, further south, Hautes-Alpes and the Clairette de Die area.
Wines of the French Alps is a more complete documentation on the wines of Savoie, Bugey and beyond than anything ever published, even in French. It is set to become an essential handbook for wine lovers and wine professionals.
PUBLISHED: Wine Travel Media, UK. July 2019
PAGES: 384
COLOUR PHOTOGRAPHS: 240
MAPS: 11
GEOLOGICAL DIAGRAMS: 2
International reviews for Wines of the French Alps
World of Fine Wine – reviewed by David Schildknecht
Extract: "… an engagingly elucidated and beautifully packaged wealth of otherwise inaccessible information…  It would be hard to imagine a more successful introduction to any corner of the wine-growing world, and few corners suffer from less-justified neglect… She offers far more comprehensive coverage than anyone not already familiar with her book on the Jura would expect from any regional guide"
Jancisrobinson.com – reviewed by Tamlyn Currin
Extract: "Between stories of yeast whisperers, white gold, glacier-carved soils and forgotten ancient grape varieties rescued from extinction by stubborn visionaries, she quietly pegs out the strengths and beauties of the vineyards and their wines, whilst not flinching from their weaknesses and challenges."
New York Times – The Pour – by Eric Asimov
Extract: "If you enjoy armchair exploration, you will love Wink Lorch's new book… This book is part textbook and part travelogue, with gorgeous photographs. Ms. Lorch, who published a similar book on the Jura five years ago, is an engaging guide with deep knowledge of the area. Her writing is companionable, and her opinions are clear, though gently rendered. While the book satisfies vicariously, it will make you want to see the real thing."
Wine-Searcher.com – reviewed by David Allen
Extract: "This is surely the seminal book on the subject of wines produced in the French Alps – while on the surface it may appear to be a book that even the most wine-geeky of us would find a bit obscure I found myself seduced by its easy style and its passionate advocacy of these wines and regions."
Club Oenologique – reviewed by Guy Woodward
"Best for lovers of the recherché…" Extract: "Wines from the likes of Savoie and Bugey have become increasingly recognised – and trendy – in recent years. But Lorch, who self-published a book on Jura back in 2014, is no arriviste. She visited her first Savoie vineyard in the 1980s, and has been chronicling Alpine wines ever since (a love of skiing helps). Her knowledge and enthusiasm shine through in a comprehensive work."
Other blogs and local Reviews

David Crossley's Wide World of Wine