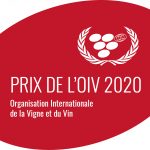 My second book, Wines of the French Alps: Savoie, Bugey and beyond, has now joined my first, Jura Wine, in winning a prestigious wine book award. Last month I learned that I had been awarded a prize from the Organisation Internationale de la Vigne et le Vin (OIV) in the category 'Wines and Territories'; it is very gratifying to be recognized by this Paris-based international organisation. Jura Wine was an André Simon book award winner some years ago.
While 2020 has been so difficult for everyone, I know that many people working in the wine business and as sommeliers in the beleaguered hospitality business have taken the time to further their wine education. They and so many wine lovers too have helped create a boom in book sales for me and I hope other wine book authors this year. I am really delighted that around the world my two books continue to provide pleasure and extend the knowledge about these obscure French regions.
The UK and many other countries in Europe are going back down into lockdown again, and the gift-giving season is fast approaching too. So, I am happy to offer a special code giving a 25% discount for print and digital (ePub) versions of both books, even valid for the already-discounted double book packs.
Select your books, add to basket
View cart
Enter coupon code: spec25nov2020 – Click 'Apply Coupon'
Proceed to Checkout
Shipping rates are added according to your shipping address
Offer valid through to November 30th 2020
For orders of 5+ books and any other questions, email Wink
Please note that books are shipped from the UK and as post office rates have gone sky high to some destinations recently, I prefer to amalgamate orders for collection by a courier service. This provides tracking too, so I would be grateful for your patience if books are not shipped immediately.
Thank you for all your support – apart from the never-ending de-cluttering process, I might use this new lockdown period to share some stories from my limited wine travels in the past few months… watch this space.